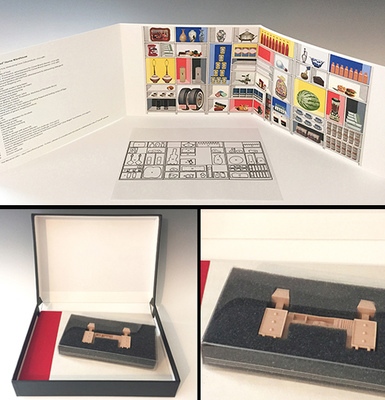 Ready-Made Dream: The Iconographia
Ready-Made Dream: The Iconographia
Artist book in a box (2018)
[This book project documents the large-scale installation project, Ready-Made Dream]

9" x 12" x 2" clamshell box (closed dimensions). Inside the box is a cloth covered folio with red fabric spine that holds eight folded sheets measuring 9" x 24" each, and four folded sheets with extended fold-out measuring 9" x 35.5". Images and text printed with archival ink on Epson Somerset Velvet paper. Within each of the 12 folded sheets there is a vellum print of a numbered diagram that corresponds to the text on the left-hand side that poetically identifies and provides cultural and art historical background about the objects represented in the panel. The box also contains one piece of authentic 1950's Louis Marx & Co. dollhouse furniture which is mounted in foam and encased in a clear plastic archival box. Edition of 10.

Deluxe edition features cyanotype prints of the numbered diagrams in addition to the prints on vellum.

To read the accompanying text in an earlier exhibition catalog version, a PDF can downloaded in the Bibliography section of this website: "An Iconography for Ready-Made Dream"
http://media.icompendium.com/suejohns_Johnson-AnIconographyforReadyMadeDream-FullVersion.pdf
---

Asphalt
A series of accordion-fold artist books. Gouache and marker in Moleskine books. 2010-13
---

The Inventories
Still images. Gouache & colored pencil on paper. Alternate versions available as archival pigment prints in accordion book format.

Miniature books available through Printed Matter, Inc.
www.printedmatter.org
---

The Inventories
QuickTime movie (5 min.) documents the series, The Inventories, which is built on traditions of still life, vanitas and memento mori, pictures of the everyday -- the familiar and ephemeral.
---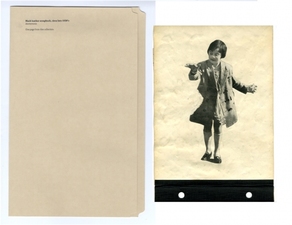 Quaking Aspen, Volume 1
The Quaking Aspen project creates a flattened contemporary wunderkammer, and takes on Fluxus type programmes and cabinets of curiosities, scrap-booking, idiosyncratic collecting practices and library archiving (2009). Vol. 2 and Vol. 3 also available.
---
---
---
---
---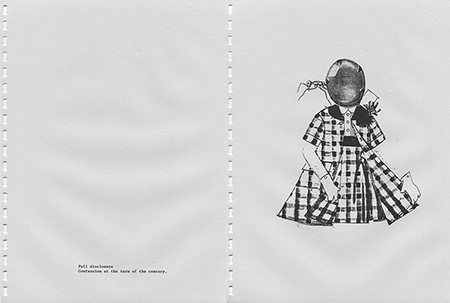 Premonition of A Natural History: Fireflies Burning (1991)
Artist Book. 1991
Photocopy on paper, spiral binding. Limited edition. Distributed by Printed Matter.

PDF version of this artist book:
http://media.icompendium.com/suejohns_SueJohnson-1991-Premontion-of-a-Natural-History-Fireflies-Burning.pdf